Learn How to Start a Profitable Blogging Business
Join thousands of other bloggers and watch Nwaeze David's exclusive free masterclass on how to start a profitable blogging business.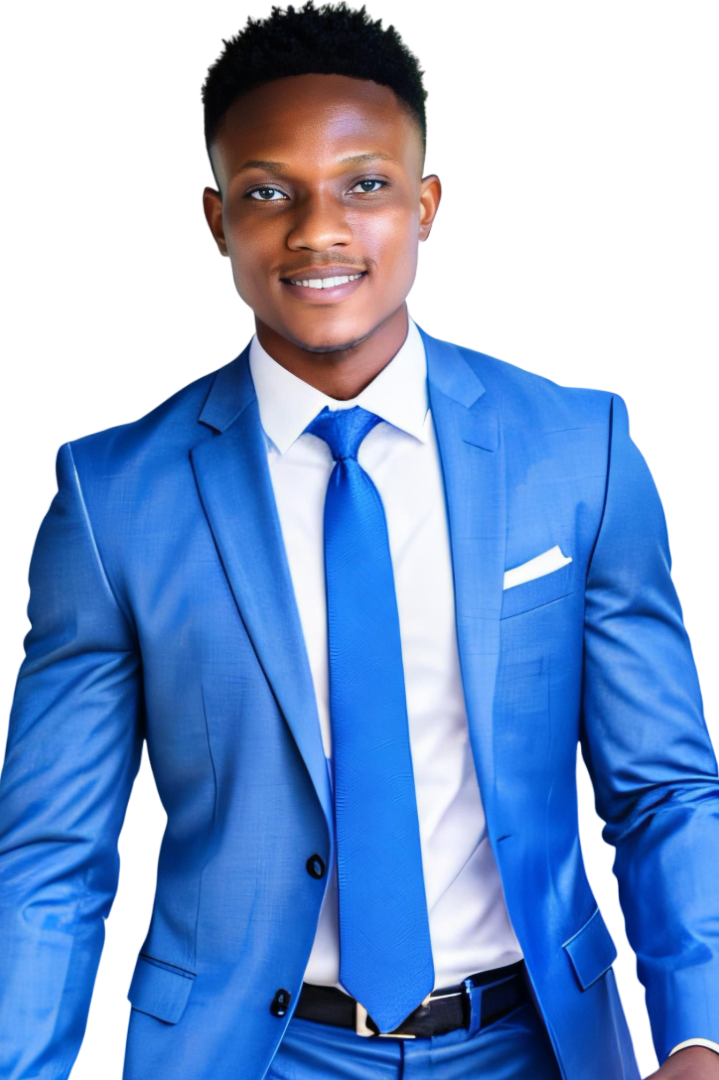 Increase Your Blog's Revenue Potential
By choosing your niche based on audience revenue potential and B2B market demand, not your passions or hobbies.
Scale Your Blog's Backlink Acquisition
With the secrets to publishing more content and automating your guest post processes so you can write less and earn more.
Master Your Blog Monetization Strategy
By focusing on the right revenue streams based on your blog's age and traffic, you make more money in months, not years.
Starting a Blogging Business Requires Smarter:
Strategies to Scale Your SEO and Link Building.
And Systems to Accelerate Your Traffic Growth.

I, Nwaeze David can sum up everything I've ever learned about blogging in one sentence:
Blog Like a Startup, Not a Writer!
If you want to learn how to start a blog to make life-changing money, you need to stop writing and start developing systems to scale your blog like a business, not a hobby.
I started blogging in September 2016 and I currently make over $250k/month.
I applied what I learned in the startup world and started to scale my personal brand like a startup.
By treating my blog like a real business from day one, I stopped being the tortured writer and became the CEO.
First, let's face it – most blogging advice is outdated.
You're sold the dream of passive income, all while 99% of bloggers are still failing, and the same old-school "influencers" who started 5-10 years ago are the ones making money online.
I hate to break it to you, but you've been lied to.
These old-school influencers tell you to write about your passions, stay consistent, form good writing habits, and create fantastic content. Then, a few years from now, you'll finally have enough traffic to monetize your blog with affiliate links, ads, online courses, or other digital products.
To grow your blog in 2023, you need new tactics.
The entire reason I created this blog (nwaezedavid.com) was to abandon this old advice and update your blogging tactics for 2023 and beyond.
Our community of Blogpreneurs is built to help you:
I've launched hundreds of websites and will help you discover your unique niche and value proposition, expertly plan your content strategy, and choose the best web hosting, email marketing software, and even podcast hosting to start your online business.
Step 2: Scale Your Growth
I've managed digital and content teams at high-growth startups to generate content and backlinks at scale. This growth is less about writing and more about creating systems to build credibility (and Domain Authority) in your niche at scale.
By leveraging certain forms of monetization from day one, you can funnel money into your content machine – accelerating your timeline to passive income. This includes joining the best affiliate programs and launching online courses based on your blog's age and traffic.
Finally, I want to stop and say I'm glad you're here. I deeply value every single person I've met through this blog.
And above all, it's my personal mission to help you succeed.
As long as you're willing to put in the effort, I'll do whatever it takes to help get you there.
Business Software Reviews
Choose the very best web hosting for your online business based on speed, reliability, uptime, features, and more.
Create a stunning website for your small business in minutes with the best popular website builder.
Choose the best website builder.
Sell more online with an online store set up for speed, security, shipping, and expert marketing features.
Pick your eCommerce platform.
Learn how to run an effective webinar and drive more registrations and sales with the best online tools.
Choose the best webinar software.
Pick from the best email marketing tools based on deliverability, template designs, ease of use, and more.
Read about email marketing software.
Sell online courses with ease and choose your platform based on class design and revenue potential.
Choose an online course platform.
Optimize your website conversions and increase the size of your email list with the best landing page builders.
Start building landing pages.
Launch a successful podcast with the best host with unlimited episodes, storage, and marketing tools.
Get started with podcast hosting.
Manage your customer relationships to generate more leads and sales with the best CRM platforms.
Pick the best CRM software.
Manage your employees, finances, and payroll with the best payroll service software in the world. Best HR Management tools.
Launch a successful business in the USA with the best LLC formation services in America. Foreign Citizens can also form an LLC here.
Affiliate Marketing Software
Pick from the best affiliate marketing tools based on efficiency, template designs, ease of use, and more.
Read about affiliate marketing software.