Are you ready to start that online business? Well, you'll need a domain and hosting plan for that, so this KnownHost Review will go a long way to help you get started with your website.
Yes, there are other good hosting providers that I've also reviewed on this blog which you can check out at your own time. But today I'll be discussing about KnownHost and all the things you need to know about them.
In this KnownHost Review, we'll be discussing the KnownHost features, pricing plans, pros and cons; plus other detailed information you should know.
READ ALSO: HostGator Review: Pricing, Features, Pros & Cons
Introduction to KnownHost
Founded in 2006 by Justin Sauers, KnownHost is a US-Based web hosting company that specializes in providing fully managed hosting services to businesses of all sizes with data centers in various locations across the globe, including Seattle, Dallas, Baltimore, and Amsterdam.
KnownHost is one of the leading web hosting providers that prides itself on providing secure and reliable hosting solutions operated on SSD cloud servers with RAID 10 protection.
The company has made waves over the years with its VPS and managed dedicated server hosting. Not only does KnownHost back its performance with a guaranteed service level agreement (SLA), but it also prioritizes state-of-the-art technology paired with an excellent, expert support team when you need it.
KnownHost Features
KnownHost has a lot of features and some of the hosting solutions come with some of the following standard features:
Softaculous app installer, with over 300+ one-click script installs
DDoS protected servers
LiteSpeed web server with LSCache
Free SSL certificates
Pure SSD-based IO operations & caching
WHM and cPanel
Root access
Unlimited bandwidth
Free CloudFlare CDN
KnownHost cloud servers, dedicated servers, and fully managed VPS servers all run on SSD drives. KnownHost hosting servers use isolated container technology to deliver better security to their client's websites.
It has optimized every element of its hosting solutions for improved loading speeds of the websites it hosts. This includes employing a range of caching techniques which ensure the servers record top speeds and are better able to absorb peak loads.
KnownHost offers an enterprise-grade KVM Cloud VPS Hosting package. The package is a cost-effective substitute for businesses that want flexible and scalable shared, reseller, or even dedicated server solutions.
What's more, this package includes full Kernel control and free DDoS protection. They also provide a range of hosting services including the following:
Shared Hosting
Fully-managed hosting packages
VPS hosting
Dedicated server hosting
Cloud hosting, etc.
KnownHost Disk Storage Space
Storage is very crucial for every high-performing website, so this is something you should look out for in every hosting provider.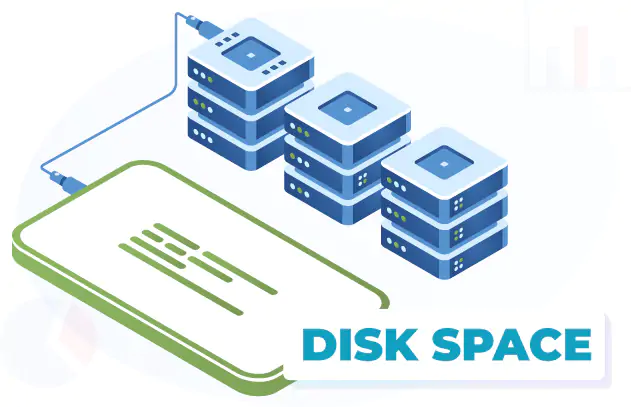 If you have many files and many people visiting your website, you will need more storage than someone with a smaller website.
If you don't have enough, this can lead to problems like your website crashing or serving up errors to potential visitors.
As far as what KnownHost provides, lower-priced hosting packages include an average amount of space with unlimited storage available on higher-priced tiers.
| Hosting Plan | Storage | Bandwidth | RAM |
| --- | --- | --- | --- |
| Shared Hosting | From 5GB cloud storage to unlimited. | Unlimited premium bandwidth on all plans. | N/A |
| Reseller Hosting | From 25GB cloud storage and up to 200 GB. | From 800GB to 4TB premium bandwidth. | Guaranteed 1.5GB minimum, up to 4GB. |
| Unmanaged VPS Hosting Plans | From 20GB to 300GB RAID-10 SSD storage. | From 1TB to 6TB premium bandwidth. | From 1GB to 12 GB guaranteed RAM. |
| Managed VPS | From 75GB to 300GB RAID-10 SSD storage. | From 2TB to 6TB premium bandwidth. | From 4GB to 12GB guaranteed RAM. |
| NVMe VPS | From 40GB to 360GB NVMe storage. | From 2TB to 6TB premium bandwidth. | From 2GB to 32 GB guaranteed RAM. |
| Cloud Hosting | From 60GB to 260GB cloud storage. | From 2TB to 5TB premium bandwidth. | From 4GB to 12GB guaranteed RAM. |
| Dedicated Server Hosting | From 16GB to 2TB SSD or HDD depending on the option you choose. | From 10TB to 20TB premium bandwidth. | From 16GB to 64GB |
KnownHost Disk Storage Space Summary
NOTE: The amount of storage you need will depend on the nature of your website. However, KnownHost provides very generous VPS and dedicated server packages for reasonable prices.
KnownHost Website Backups
In my early days as a blogger, I didn't understand the importance of this feature and I paid the price in a painful way. Well, that's a story for another day. I just want to point out that website Backups are an essential feature to look for in your hosting provider.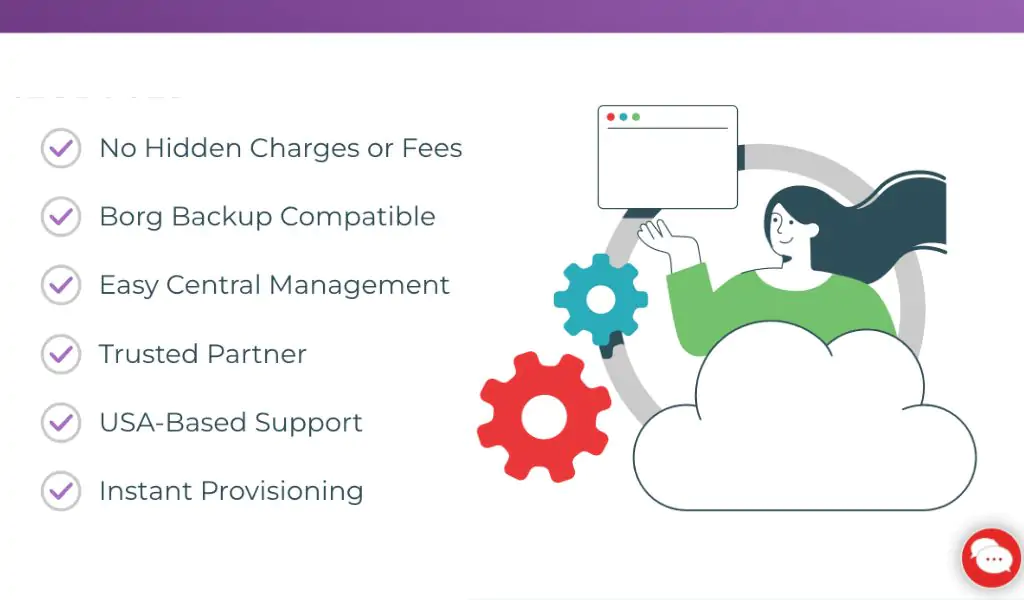 If anything were to ever happen to your website or the server it's hosted on, having a backup handy will ensure you suffer minimum losses and can restore your website quickly.
It pays to read the fine print as many hosting providers may offer free backups but then charge you a fee before you can access them.
Here's KnownHost's backup policy for each of their most popular hosting services.
| Hosting Plan | Free Backups Included? | Backup Frequency | Type of Backups | Fee to Access? |
| --- | --- | --- | --- | --- |
| Shared, Reseller & Semi-Dedicated | Yes | Taken daily with two daily copies being retained along with a weekly copy. | Full, partial, and redundant backups. | Yes. All restoration requests are free and implemented via Jetbackup. |
| VPS (NVMe & SSD) | Yes | Each VPS is backed up every other day and held for 7-14 days. | Full or partial VPS restoration. | Full restoration is free, and partial restoration of specific folders is $10. |
| Cloud (KVM) | Yes | All cloud (KVM) servers are backed up every other day with files stored for 7-14 days. | Full or partial VPS restoration. | Full restoration is free, and partial restoration of specific folders is $20. |
| Unmanaged VPS & Cloud | No | It is advised you take your own backups. However, if you need a full server restoration, backups as old as 7-14 days may be available. | Full restoration is available. Partial restorations are not available. | $35 per full restoration request. |
| Dedicated Servers | Yes for managed dedicated servers. A 1TB secondary drive is pre-configured for backups on your server. | Depends on your configuration. | Full restoration and redundant backups may be available depending on who is managing the server. | There shouldn't be any fees to access your backups though it depends on your setup and maintenance of your backup infrastructure. |
KnownHost Website Backups
Website Security
Most hosting options offered are managed by the experts at KnownHost. Well, if there's something that KnownHost does exceptionally well is security.
They've invested in state-of-the-art infrastructure and can pass on additional benefits to all customers, even on the cheapest shared hosting plans.
If you opt for any unmanaged hosting plans, you will receive fewer security benefits but, at the same time, that frees you up to customize your security features exactly as you wish.
In any case, here's what KnownHost includes in many of its plans:
Imunify360 (enhanced protection against known threats)
DDoS protection (keep your website online despite DDoS attacks)
Brute force protection (prevents manual, brute force login attempts)
Patchman (ensures protection against known bugs)
Free SSL certificates (even on a VPS hosting plan)
Isolated hosting accounts even on shared servers
Free website migrations
Fully redundant network
Round-the-clock server monitoring
In-house, a full-time security team
For a complete list of all the features offered by KnownHost, you'll need to visit the KnownHost website.
READ ALSO: Liquid Web Review: Features, Pricing, Pros & Cons
KnownHost Pricing
KnownHost pricing plans are all explained in the tables below;
KnownHost Shared Hosting
KnownHost offers reasonable shared hosting plans starting as low as $3.47/month.
| Shared Hosting Plan | Promotional Pricing | Renewal Pricing |
| --- | --- | --- |
| Lowest Tier (Basic Plan) | $3.47/month | $8.95/month |
| Middle Tier (Advanced Plan) | $6.47/month | $12.95/month |
| Highest Tier (Ultimate Plan) | $9.97/month | $19.95/month |
KnownHost Shared Hosting Plan
What we love the most about KnownHost's shared hosting is how feature-rich the plans are.
All the above plans include:
Unlimited everything for less than $10/month
Unlimited Domain
Unlimited Cloud Storage
Unlimited Email Accounts
Unlimited MySQL Databases
Unlimited Premium Bandwidth
Fully-managed hosting
99.99% average uptime
Free SSL certificates
Free website migration
Free, automated daily backups
Top-notch security features
Plus more!
KnownHost WordPress Hosting
KnownHost offers two managed WordPress hosting plans: Entry Level and Business Level.
Hosting Plans
Promotional Pricing
Renewal Pricing
Managed
Entry Level WordPress
$5.98/month
$11.95/month
Managed
Business Level WordPress
$9.98/month
$19.95/month
KnownHost WordPress Hosting Plan
With up to 100GB SSD and up to 200k visitors per month, these managed WP plans offer more resources than the shared hosting plans do.
Additional benefits KnownHost offers on its managed WP plans include:
One-click staging & backup restores
Tailored WordPress servers
Fully managed WP hosting
WP-specific client utilities (WP-CLI, LiteSpeed LS Cache, and Imunify360)
500Gbps+ DDoS protection included
Free data backups included
Free & easy migrations included
KnownHost VPS Hosting
KnownHost's shared hosting services are good, but KnownHost's VPS hosting services are where they really shine.
KnownHost VPS Hosting Plan
KnownHost Dedicated Hosting
If you're after the best-of-the-best hosting, KnownHost's fully customizable servers are pretty close! You can opt-in for complete control with an unmanaged plan or even one of KnownHost's semi-managed dedicated server hosting plans.
KnownHost Dedicated Hosting Plan
READ ALSO: WP Engine Review: Features, Pricing, Pros & Cons
Comparing All Of the KnownHost Hosting Solutions
We've gone through the features and pricing plans, so now in addition to the above, KnownHost offers a wealth of additional hosting plans including:
Reseller hosting solutions
Managed & unmanaged cloud services
Analytics Hosting
Application Hosting
Email Hosting
CMS Hosting
CRM Hosting
ERP Hosting, etc.
No matter the type of hosting you're after, KnownHost is most likely to be able to deliver with its end-to-end hosting options for a wide variety of applications.
KnownHost Pros and Cons
| Pros | Cons |
| --- | --- |
| + 99.99% uptime guarantee | – Does not offer Windows hosting solutions |
| + Free daily backups | – No website builder included |
| + 30-Day money-back guarantee | – Not beginner friendly |
| + Flexible billing cycles | |
| + Free website migrations | |
| + Round-the-clock 24/7/365 support | |
| + Top-tier, world-class data centers | |
| + Lightspeed SSD cloud servers | |
KnownHost Pros and Cons
KnownHost Alternatives
Here's a list of all the KnownHost alternatives you should check out;
Frequently Asked Questions
Does KnownHost Take Care of Security?
Yes!
All KnownHost shared hosting plans come with free Imunify360 protection.
This includes a constantly updated WAF and real-time malware scanning and automatic removal.
Is KnownHost Reliable?
Yes!
KnownHost is one of the most reliable hosting providers for every beginner.
They've been in business since 2006, so they have plenty of experience. What's more, they have excellent customer service reviews.
Is KnownHost "Cloud" Based Hosting?
Yes. KnownHost uses virtualization to host your account on a shared pool of resources.
This means that no single failure can take down your site because of redundancies.
Does KnownHost use LiteSpeed on all their Plans?
Yes, KnownHost uses the LiteSpeed webserver on all their plans – even the cheapest ones.
READ ALSO: Cloudways Review: Web Hosting Features, Pricing, Pros & Cons
KnownHost Review Summary
This review has definitely covered so many aspects of this hosting provider to help you make the best hosting choice for your business. Given that KnownHost mainly offers fully-managed hosting plans, they are a decent option for both beginners and seasoned technical pros once you figure out which plan is best for you.
KnownHost's wide range of services and features makes it a choice hosting provider for all types of businesses, including startups, WordPress websites, and even e-commerce websites that receive thousands of visitors every day.
If handling all the tech stuff that comes with server management isn't in your wheelhouse, you can trust the expert team at KnownHost to take care of all of that for you.
However, if you're a small business owner or a beginner, alternative hosting companies offer simpler solutions that you can get started with right away without any overwhelm or confusion.
If you're after a web host that can guarantee top-notch performance, it's worth spending a bit of extra time researching KnonwHost's plans because they are among the best in the world as far as performance goes!