With QuickBooks Software, You should be able to tackle all of your human resources (HR) and payroll needs in multiple locations of your business. – (QuickBooks Review)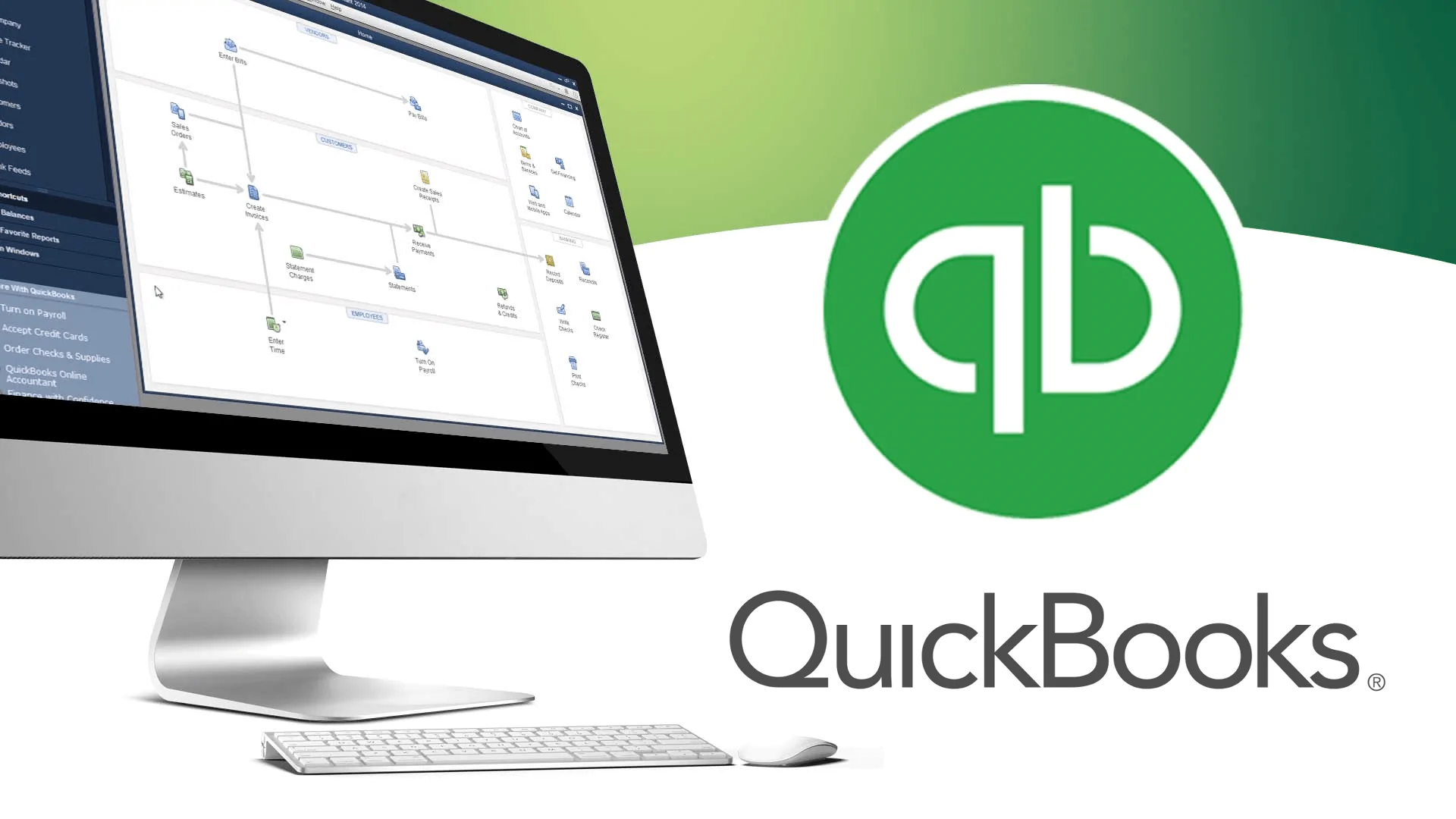 Our Verdict
What sets QuickBooks Online apart is its seamless collaboration capabilities. You can effortlessly grant access to your files, making it a breeze to work hand-in-hand with your trusted bookkeeper or accountant.
+ QuickBooks is widely used by bookkeepers and accountants.
+ It gives you thorough record-keeping and comprehensive reporting service; (the entry-level plan comes with more than 50 reports).
+ Robust inventory management in the Plus plan and higher.
+ Choose from more than 750 app integrations, plus options to add in-house bookkeeping and payroll.
+ Easy to share information with your accountant and to find QuickBooks experts and online resources if needed.
+ Monday - Sunday phone support and live chat assistance in all plans.
- Expensive subscription plans compared to alternatives.
- Limited account users with each plan.
- The learning curve for corrections can be frustrating
QuickBooks Review Summary
QuickBooks Online is one of the best software that checks all the boxes for HR, payroll, accounting, invoicing, and expense tracking. If you aren't sure about the product, you can give it a 30-day test run with 100% capabilities of the Simple Start Plan to see if it meets your needs.
They have four pricing tiers and offer 50% off for the first three months when you purchase. The first tier is the Simple Start Plan at $9 per month for the first three months, then is $30 per month.
This plan alone gives you all the basics needed to run your business accounting, including income and expense monitoring, invoice and payment capability, tax deductions, receipt capture, and mileage tracking.
As you move up to the Essentials Plan, you'll pay $16.50 per month for the first three months, $45 per month. This plan adds up to three users to the account so that the right people have access to data at their fingertips. It also gives you bill management and collects employee time for invoices to add them for proper billing.
The Plus Plan is $25.50 per month for the first three months, then becomes $85 per month, and adds up to five users. It also has inventory management and gives you the ability to project profitability with forecasting reports.
The Advanced Plan is the final tier and it goes for $60 per month for the first three months, then reverts to $200 per month. This allows more users and increases analytics for users to assess the business's health. There is workflow automation, data restoration, batch invoices and expenses, and on-demand training.
This plan also gives you a dedicated account team to help with training, troubleshooting, and setup.
How to use QuickBooks Online
Using QuickBooks Online is not that complex, after you sign up for an account with QuickBooks, you'll be able to log in to your account and access the main dashboard view.
If for example, you're moving to QuickBooks from another accounting software, you can easily import your existing files to your new account.
The main dashboard will give an overview of your QuickBooks account, showing your profit and loss overview, invoices, expenses, and sales.
With the Banking tab on the left side of the dashboard, you can easily connect your bank and credit card accounts so that QuickBooks automatically imports transactions and categorizes them for you.
This will help you greatly when reconciling your books, you'll be able to review these transactions in the For Review tab within the Banking menu.
You can also customize invoices, set up automatic sales tax tracking (if necessary), and learn how to enter mobile receipts and bills.
You can also edit your business's account settings using the gear icon in the upper right corner.
As a user of QuickBooks, you can easily invite your bookkeeper or accountant to your QuickBooks Online account using the My Accountant tab or the Manage Users page in Settings — you can also search for an accountant if you don't already have one.
The video below will help you understand how to set up and navigate QuickBooks Online.
QuickBooks Pricing Plan & Features
All QuickBooks plans include access to the QuickBooks Online mobile apps, customer support, and third-party app integrations.
These add-on services (including the QuickBooks Payroll and QuickBooks Payments) do have additional fees that are separate from the original plan costs.
So, the table below shows the different pricing plans and the features you should expect from each plan you choose.
Access for 1 user and 2 accounting firms.

Track income and expenses.

Send invoices and accept payments.

Sort income and expenses into tax categories.

Run and export financial reports.

Upload or email receipts on the go with the QuickBooks mobile app.

Automatically track miles with your smartphone's GPS.

Monitor and manage cash flow.

Customize and send estimates.

Manage 1099 contractor payments.

Sync one sales channel with QuickBooks.

All the features of Simple Start, plus:

Access for 3 users and 2 accounting firms.

Run enhanced reports — such as sales, accounts receivable, and accounts payable reports.

Manually enter hours worked and add billable time to invoices.

Sync three sales channels with QuickBooks.

All the features of Essentials, plus:

Access for 5 users and 2 accounting firms.

Run inventory reports, enhanced sales reports, profitability reports, as well as specific budgeting reports.

Track inventory and cost of goods; sync inventory with third-party platforms.

Track project profitability and evaluate job costs.

Use "class tracking" to assign transactions to specific departments and isolate data.

Mark expenses as "billable" and assign them to customers.

Sync all sales channels with QuickBooks.

All the features of Plus, in addition to the following:

Access for 25 users and 3 accounting firms.

Build customized charts to monitor financial performance.

Speed up your workflow with batch invoicing.

Access to a dedicated account team and premium customer service, including 24/7 phone or chat support.

Manage employee expenses.

Access to exclusive integrations like HubSpot and DocuSign.
If you have a side hustle that needs accounting software then you should check out the QuickBooks Self-Employed as it is designed for freelancers and independent contractors, with plans starting at $15 per month.
If you're considering desktop offerings, try exploring QuickBooks' other small-business products.
QuickBooks Online Features (2023 Updates)
Free meeting with a ProAdvisor when to set up your company file: QuickBooks Online offers a one-time virtual session with a QuickBooks expert who will walk you through connecting your bank and credit card accounts, setting up your chart of accounts, customizing invoices, and setting up reminders. This offer is unavailable with the free trial and doesn't include desktop migration, payroll setup, or services.
Improved speed: QuickBooks Online is now 12% faster, helping you get your accounting done quicker.
New integrations: QuickBooks Online Advanced integrates with new tools, such as PandaDoc, Centage, and Spreadsheet Sync, to boost your productivity further.
Enhanced migration process: The export process includes a user ID automatically, allowing you to create an account easily. Also, the transaction limit has been raised from 350,000 to 750,000.
Better customer support: Intuit has made some improvements in customer service, such as building expert knowledge on QuickBooks Payroll and QuickBooks Payments and reducing waiting times.
Mobile check deposit: This lets you deposit checks from the mobile app. When you take a photo of your check and upload it to QuickBooks, the program generates a digital transaction automatically. QuickBooks says mobile deposits may take up to five business days. Note that this feature is only available to users with a QuickBooks Checking account.
QuickBooks Reviews from Users
Most of the positive QuickBooks reviews are attributed to the program's robust feature set and ease of use. Many users commented that it's extremely easy to add customers and vendors and share files with their accountants.
Meanwhile, some users dislike that the platform can't manage multiple companies using a single account and that it lacks advanced inventory accounting features, such as assembly management.
We have compiled the top QuickBooks Online ratings from several review websites.

Best for: Small to midsize companies needing affordable international payroll services.
Pricing starts from:
$650 per employee for EoR services; $12 per employee for global payroll.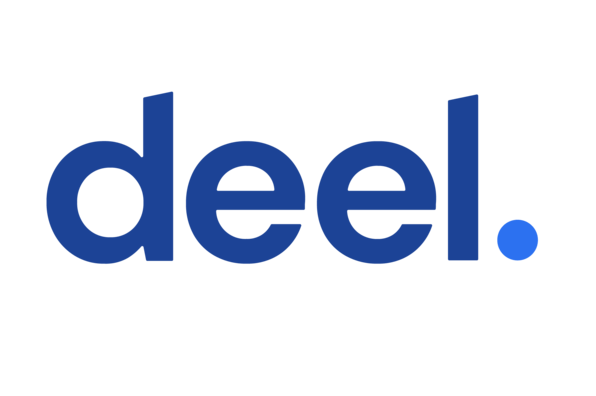 Best for: Tech-heavy businesses that want global HR, payroll, and Accounting solutions.
Pricing starts from: $49 per month, depending on the features you require.
Best for: Employers looking for global payroll with stock option tracking tools.
Pricing starts from:
$15 to $35 per month, depending on the features your business requires.
Is QuickBooks Online Right for You or Your Business?
QuickBooks Online is a great option for many small businesses that are looking to make invoicing customers easy and integrate invoicing and payments into the general ledger.
As a small business owner, you can customize how they use the QuickBooks platform so that they only use the features they need.
Those who want to take their accounting on the go will appreciate the QuickBooks mobile app. It brings most of the features of the online platform, plus it enables mileage tracking and receipt capture for quick and convenient recordkeeping.
As a Small Business owner, I'm proud to celebrate with QuickBooks to support the small business owners who go above and beyond in our community.
QuickBooks is the #1 accounting software for small businesses, and today you can take advantage of 30% off your first 6 months of QuickBooks Online using the exclusive Business link below.
What is the difference between QuickBooks and QuickBooks Online?
In addition to QuickBooks Online, Intuit offers a desktop product called QuickBooks Desktop, which is locally installed rather than cloud-based.
QuickBooks Enterprise is the desktop lineup's most robust plan — it allows up to 40 users and has industry-specific versions.
How do I get QuickBooks Online for free?
QuickBooks Online is not free to use, but new customers can choose between a 30-day free trial or a 50% discount for three months.
Also, when you register as an educator or a student, you can get the program free after a validation process.
What do accountants think of QuickBooks Online?
Intuit reports that 94% of accounting professionals feel QuickBooks Online saves them time and thus saves their clients' money.
Is QuickBooks Online worth it?
You'll get the most value out of QuickBooks Online if you understand how to use its transaction tags and reporting capabilities.
If you're not sure whether you're getting the most out of these features, consider asking your accountant to review your chart of accounts and how you're categorizing transactions.
Is the accounting software secure?
Today's leading accounting platforms offer standard security features such as data encryption, secure credential tokenization, and more.
While human error will always play some role in security breaches, you can be confident in your accounting platform when it comes to keeping your information safe.