In the digital age, protecting your online identity is an increasingly important task. Recent data from the Federal Trade Commission shows that over 12 million Americans experienced losses due to identity fraud in 2016 alone.
It's clear that understanding the basics of online security is essential for keeping your personal information safe and secure.
This article will provide readers with valuable tips on how to protect their identities when browsing the web, including creating strong passwords, using two-factor authentication, and understanding risks associated with public Wi-Fi networks.
By following these steps, users can unlock the secrets of online security and safeguard their identities in a digital world.
Key Takeaways
Understanding the basics of online security is crucial to protect your identity in the digital age.
Implementing strong passwords, two-factor authentication, and caution with public Wi-Fi are important steps for online security.
Regularly updating and scanning for malware, using secure Wi-Fi, and avoiding suspicious links/attachments can provide additional protection.
Using trusted websites, verifying sources before clicking on links, and being vigilant against suspicious emails/requests are essential for safeguarding your online identity.
Understand the Basics of Online Security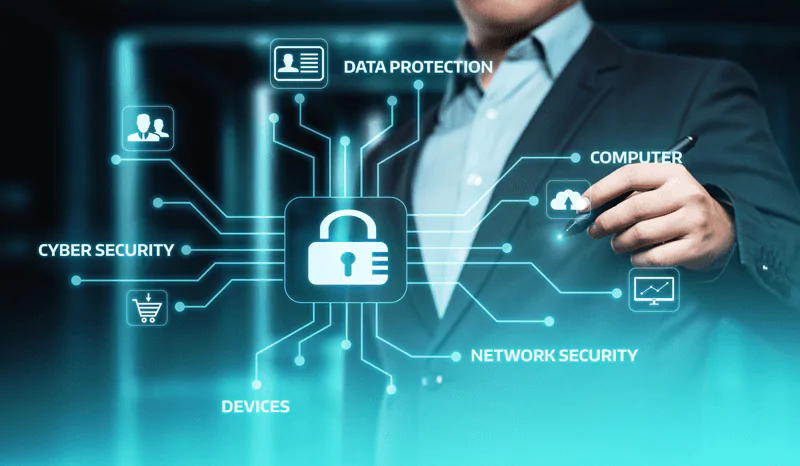 Online security requires an understanding of the basic concepts and principles that protect against malicious attacks and unauthorized access to digital accounts.
Encrypting data is a fundamental component of online security, as it scrambles information into unreadable code that can only be deciphered by authorized users with the correct encryption key.
Network security is another essential element that involves deploying measures such as firewalls, authentication systems, and secure software updates to govern access to networks and prevent malicious activities.
These two components work together to create a comprehensive online security system. However, there are still additional steps users must take in order to ensure their full protection from cyber threats. This includes:
Regular maintenance of passwords and updating them frequently
Implementing multi-factor authentication for added layer of security
Regularly scanning devices for malware or viruses
Using secure Wi-Fi networks
Avoiding suspicious links or email attachments from unknown sources.
By following these important guidelines, users can ensure their personal safety while browsing the web and engaging in other online activities securely.
Use Strong Passwords
It is essential to use strong passwords when accessing accounts online, as weak passwords can be easily guessed or broken into by malicious actors.
Would access to a personal account without authorization be considered an invasion of privacy?
To protect the security of online accounts, it is important to create complex and unique passwords that are difficult for others to guess.
Password policies should also be implemented and enforced for all users, which include periodically changing passwords, using different passwords for each account, and establishing minimum password length requirements.
The use of password managers is helpful in creating secure passwords that meet these criteria. Password managers store and manage multiple sets of credentials securely across multiple devices while also allowing users to access their accounts with ease.
In order to ensure a high level of security for online accounts, strong passwords should always be used in combination with other forms of authentication such as two-factor authentication or biometric authentication methods like facial recognition or fingerprint scanning.
Additionally, users should take precautionary measures against phishing attacks by being aware of suspicious emails regarding changes in account information or strange activity on their accounts.
They should also avoid clicking on unfamiliar links from unknown senders that could contain malicious code or malware that might compromise the security of their data stored online.
Lastly, they should ensure that their browsers are up-to-date with the latest security patches so any vulnerabilities present in previous versions can be addressed before attackers exploit them.
READ ALSO: 41+ Blogging Tips To Make Your First $25k/mo < 90 Days
Be Wary of Unsecured Wi-Fi Networks
When accessing the internet on public networks, it is important to practice caution.
Firstly, a Virtual Private Network (VPN) should be used whenever possible to ensure that data remains secure and private.
Secondly, unfamiliar networks should be avoided as they may not have the same level of security as trusted networks.
Finally, users should take care to verify the identity of any network before connecting in order to ensure safety and privacy while online.
Use a Virtual Private Network (VPN)
Utilizing a Virtual Private Network (VPN) is an essential tool for protecting one's identity in the digital age.
A VPN allows users to establish secure connections with other networks on the internet, making it difficult for malicious actors to intercept user data, passwords, and other activities.
It also helps ensure that privacy policies are enforced and user data remains private and safe from those who would seek to steal or misuse it.
Using a VPN provides many additional benefits including the ability to:
Anonymize user IP addresses
Hide browsing activities from ISPs
Access geo-restricted content
Bypass censorship filters
Block intrusive ads as well as malicious websites and downloads.
Additionally, it can provide a layer of encryption for added security when using public Wi-Fi networks or accessing personal information online like banking or credit card details.
All these factors help protect users' identities while navigating the digital world.
Avoid Unfamiliar Networks
Navigating the online world can become increasingly treacherous if one does not exercise caution when connecting to unfamiliar networks.
It is important to be aware of the potential risks that come with connecting to an unknown network, such as it potentially being a scam or having malicious intent.
To avoid these risks, there are certain best practices that should be followed. Firstly, any unfamiliar network should be viewed with suspicion and avoided until thorough research has been conducted about its safety and validity.
Secondly, users should always be on the lookout for red flags such as requests for personal information or strange links contained in emails or messages from strangers.
Lastly, it is important to use only trusted websites that have been verified by reputable organizations like Norton Security or McAfee Antivirus.
Risk
Best Practices
Examples
Malicious Intent
View with Suspicion
Research Safety & Validity
Unknown WiFi Network
Strange Links in Emails/Messages From Strangers
Scams & Frauds
Be On The Lookout For Red Flags
Use Trusted Websites Verified By Reputable Organizations
Requesting Personal Information
Norton Security
McAfee Antivirus
Be Cautious With Emails
When it comes to email security, it is important to exercise caution and be aware of potential scams.
One way to increase safety when dealing with emails is to always check for suspicious attachments before opening them.
Additionally, any links within emails should be thoroughly checked and evaluated for legitimacy before clicking on them.
Finally, being vigilant about any emails that appear out of the blue or contain strange requests should also be done in order to ensure maximum protection from malicious activities.
Check for Suspicious Attachments
Carefully examining attachments for suspicious content is an essential step in protecting one's identity online. Not only should recipients be aware of the source of any attachment they receive, but also be sure to check for any potential threats that may exist within it.
Spotting trends and identifying threats such as malicious code, malware, ransomware, or spyware are key steps in safeguarding against cyberattacks.
Additionally, there are other security measures one can take when it comes to attachments:
1) Disable automatic download options so that files must first be manually approved before being downloaded;
2) Open emails only from known senders and scan the attachments with antivirus software; and
3) Avoid clicking on links or downloading applications from unknown sources.
By taking these simple steps in addition to checking for suspicious content, individuals can ensure a higher level of digital protection.
Be Careful with Links
In the digital age, links can be a source of potential threats to personal security. It is essential to exercise caution when clicking on links that appear in emails or other online sources.
Links found in emails or other online sources may contain malicious content that can expose personal information. The best way to avoid this type of threat is by taking the time to review all URLs prior to clicking them.
This helps protect against phishing attempts and clickbait scams, which are commonly used by attackers as methods for obtaining sensitive data such as passwords and credit card numbers.
Another important thing to keep in mind is avoiding clickbait websites and advertisements, which often contain malicious code designed to infect computers with viruses or spyware.
Additionally, it's important not to trust any links sent from unknown senders, even if they appear legitimate at first glance.
Taking these precautions will help ensure that personal data remains secure when browsing online.
Emails
URLs
Review Before Clicking
Avoid Clickbait
Yes
Yes
Yes
Use Two-Factor Authentication
Ensuring the security of online accounts can be achieved through the use of two-factor authentication, a process that provides an additional layer of protection.
Two-factor authentication is a method in which users log into their digital accounts by verifying their identity using two different forms of credentials.
This involves combining something that the user knows, such as a password or PIN, with something they possess, such as a phone number or physical token.
The main benefit of two-factor authentication is that it considerably reduces the risk of malicious actors accessing someone's account due to stolen passwords or other methods of hijacking.
If hackers were able to obtain a user's login information and password, they would then need access to the second form of identification which makes it more difficult for them to gain access.
Additionally, since many websites now require users to enable two-factor authentication before logging in, this serves as an extra reminder for people not to reuse passwords across multiple sites and services.
Despite its advantages, there are some potential downsides associated with two-factor authentication as well. For example, if a person loses their phone or does not have access to a reliable internet connection at all times then they may be unable to log into their account even if they know their username and password correctly.
Furthermore, if users do not properly secure their device containing the second form of identification then this could potentially give malicious actors access anyway rendering all efforts useless.
Finally, since some websites still do not offer two-factor authentication options yet there is also potential for attackers to exploit those services without any additional protection measures in place whatsoever.
Given these considerations, it is clear that while two-factor authentication can provide significant benefits when used correctly it also carries certain risks that must be taken into consideration when deciding whether or not it should be implemented on specific online accounts and services.
Know How to Deal with Phishing Scams
Navigating the complexities of the modern online environment requires knowledge of how to deal with phishing scams, which can be likened to a minefield of malicious emails.
While it is impossible to completely prevent phishing attacks, there are a few security measures individuals should take in order to protect their identities from potential harm.
The first step is verifying sources; that is, double-checking any links sent via email and being sure they come from reputable companies or websites before clicking on them.
In addition, users should also be aware of any suspicious behavior when receiving emails such as misspelled words or requests for personal information.
If something appears off, it's best not to open the attachment or click on any links provided and instead delete the email immediately.
It is also important for users to understand how phishers attempt to get access to personal data so they can better protect themselves from these types of threats.
For example, some scammers will use methods such as using fake log-in pages where unsuspecting victims type in their credentials unknowingly giving away their information directly into the hands of criminals.
Others may even set up realistic-looking websites urging people into entering their credit card numbers in exchange for goods and services that do not exist.
By understanding what tactics attackers use in order to obtain sensitive information and taking steps like verifying sources before clicking on links as well as avoiding disclosing private information at all costs, users can better protect themselves against possible fraud or identity theft while navigating the digital age safely.
Take Advantage of Security Software
Maximizing online safety can be achieved by taking advantage of security software. This technology is designed to protect users' digital identities, passwords, and other private information from being accessed or stolen by malicious actors.
Security software often includes features such as password recovery tools, data encryption capabilities, and two-factor authentication methods.
With the increasing prevalence of cybercrime in today's digital landscape, using security software has become essential for protecting your identity online.
Password recovery tools are one of the most popular features of security software programs. These tools allow users to recover lost or forgotten passwords without having to create a new one every time they need access to an account or service.
Furthermore, many password recovery tools come with additional features that enable users to reset their passwords quickly and securely if needed.
Data encryption is another key component of security software programs that helps keep user data safe from prying eyes.
Data encryption scrambles information so it cannot be easily read or understood by anyone who does not have the necessary decryption keys or credentials for unlocking it.
By encrypting personal data before sending it over the internet, users can rest assured that their sensitive information will remain secure even if intercepted by malicious actors on public networks or during transmission across the web.
Monitor Your Credit Score Regularly
Monitoring one's credit score regularly is an essential step in safeguarding financial well-being in the modern era. This type of monitoring helps to identify any potential risks or fraudulent activities that could have a negative effect on one's credit rating.
It also allows the individual to establish a pattern of responsible spending and borrowing habits, which can improve their overall credit standing over time.
By understanding how credit works and actively monitoring changes, individuals are better equipped to prevent or mitigate any damage from unauthorized access to their accounts.
The benefits of regular credit score monitoring are clear – it provides individuals with more control over their finances and allows them to take corrective action before any long-term damage occurs.
Furthermore, by being aware of current trends and fluctuations in the market, those who monitor their credit scores can be proactive in addressing any potential risks they may face when applying for loans and other forms of financing.
In addition, doing so will help ensure that any mistakes on an individual's report are quickly identified and corrected before they become major issues down the line.
Taking advantage of security software such as Experian CreditExpert can provide added peace of mind when it comes to protecting an individual's identity online; however, regular monitoring is still necessary for comprehensive protection against potential credit risks.
By staying vigilant about reviewing statements and tracking changes in one's financial situation, people can stay ahead of possible threats while establishing a strong foundation for future financial success.
Use a Secure Payment Method
It is important to monitor your credit score regularly. However, another important step in safeguarding your identity online is to use a secure payment method.
There are several options available and it is essential to compare methods and assess the risks of each option, in order to select the best one for individual needs.
The most secure payment method is using cash or check, as no personal details are shared when completing a transaction.
Using cards, either debit or credit, can be convenient but there is more risk involved due to the sharing of personal information with vendors that could potentially result in misuse or fraud.
Online payments through a digital wallet such as PayPal offer an additional layer of protection but require users to enter their bank details which could lead to privacy breaches if not used correctly.
When selecting a payment method for purchases online it is beneficial for individuals to consider:
The cost associated with each approach;
What level of security each type provides;
How easily they can access funds; and
Whether the vendor accepts multiple forms of payment so that users have multiple options available when making purchases online.
By understanding these factors, individuals can make informed decisions about what payment methods best suit their needs for online transactions while ensuring maximum protection for their identity and finances in the digital age.
READ ALSO: How To Open a Virtual Domiciliary Account with Grey & Get a Dollar Card
Understand Your Rights as a Consumer
Understanding the rights of consumers is essential for online security in the modern era. Consumers have certain legal and financial protections, as well as the right to privacy when making purchases online or engaging in other digital transactions.
Financial fraud is a common form of identity theft, and consumer rights provide protection against this type of crime.
Consumers are entitled to clear disclosure of all terms and conditions associated with their purchase, which may include details about warranties, refunds, or dispute resolution processes.
They also have the right to accurate information regarding pricing and payment details before entering into any contractual agreement.
When it comes to data privacy, consumers have the right to know how their personal information is being collected and used by companies.
Companies must obtain consent from customers before collecting any sensitive information such as credit card numbers or social security numbers.
Furthermore, they must provide customers with an easy way to opt out of certain types of data collection if desired. Additionally, consumers are protected from unauthorized use or sharing of their personal data by organizations that collect it through secure storage systems and encryption technologies.
Data breaches can occur when customer data is exposed due to inadequate security measures on behalf of a company or organization.
In these cases, customers are entitled to notification about the breach and any potential risks posed by it within a reasonable timeframe after its occurrence has been discovered by the company or organization responsible for it.
It is also important for consumers to be aware that they may be able to take legal action against companies if they fail to meet their obligations in protecting customer data adequately enough from unauthorized access or use.
Don't Over-Share on Social Media
Sharing too much information on social media can put users at risk of identity theft and other online security threats. Companies are constantly monitoring user posts, and using them to track online behavior for their own gain.
This means that by oversharing, users could be giving away personal data that can be used against them – anything from contact information to credit card numbers and more.
To protect themselves, users should take the following steps:
Be aware of what is shared on social media – think twice before posting something sensitive or personal.
Regularly review privacy settings and adjust them as needed.
Monitor accounts for any suspicious activity such as unknown logins or unusual posts.
It is also important to remember that companies are not the only ones who may use a user's shared information against them; hackers often target vulnerable accounts in order to steal valuable data or even money from unsuspecting victims.
It is therefore essential for users to remain mindful of the amount of information they share online in order to safeguard their identities from malicious actors in this digital age.
Set Up Cloud Storage
The importance of taking security measures to protect one's identity in the digital age is paramount. As such, after discussing the risks associated with oversharing on social media, it is now essential to discuss backup strategies for cloud storage.
Cloud storage is a cost-effective way to store and access data from any device that has an internet connection. Yet, even cloud storage can be at risk if not properly secured. Consequently, encryption techniques and other security measures must be implemented to ensure the safety of stored data.
When setting up cloud storage there are several steps that should be taken in order to secure information.
It is recommended that users create strong passwords for their accounts, as well as regularly change these passwords or use two-factor authentication when possible.
Additionally, users should consider encrypting their data with either client-side or server-side encryption methods for additional protection against hackers and malicious software programs.
Furthermore, frequent backups should also be completed in case of unexpected events like cyberattacks or system malfunctions which could lead to permanent data loss.
With the ever-present threat of cybercrime and identity theft, it is important that individuals take responsibility for protecting their assets online by using reliable backup strategies and encryption techniques when setting up cloud storage accounts.
Taking proactive steps such as these will help safeguard both personal and confidential information from unauthorized access or misuse while providing peace of mind in this increasingly digital world.
Understand the Risks of Public Wi-Fi
Public Wi-Fi networks often provide a convenient way to access the internet, but they can also be hotspots for malicious activity.
It is important to understand the risks of public Wi-Fi in order to protect yourself and your data from cybercriminals.
When using a public Wi-Fi network, it is essential to take precautions such as password-protecting all devices, refraining from accessing sensitive information on open networks, and ensuring that your data is encrypted.
When connecting to a public Wi-Fi network, it is important to know what type of encryption the connection provides.
If the connection does not offer any form of encryption or has weak encryption protocols like WEP, then you should refrain from using that connection altogether.
Additionally, you should always use strong passwords when connecting to any type of wireless network in order to keep your data safe from being stolen by hackers.
It is also important not to access sensitive information while connected to an unsecured public Wi-Fi network. Hackers can easily gain access to unencrypted data transmitted over the airwaves and use it for their own purposes or sell it on dark web markets.
Therefore, if you must use a public Wi-Fi network, make sure you are aware of its security measures before transmitting any personal information or data over the airwaves.
Be Mindful of Your Online Behavior
Being mindful of one's online behavior is essential in today's digital age to ensure the safety of personal information.
One should be aware that any data shared online can potentially be accessed by malicious actors, and that certain actions, such as clicking on suspicious links or providing personal information over unsecured websites, can put a person at risk for identity theft.
To protect oneself from these risks, it is important to understand the two primary techniques used by criminals: social engineering and data mining.
Social engineering is an attack technique wherein attackers use deception and manipulation tactics to gain access to sensitive information.
Common methods employed include phishing emails containing malicious attachments or links which can allow malware onto the victim's system when clicked on or opened.
Data mining involves extracting personal data from various sources in order to construct profiles about individuals; this type of attack requires advanced computing skills but can yield large amounts of valuable data if successful.
To protect against these threats, users should exercise caution when engaging with content online and think twice before sharing confidential details with unknown parties — even if they appear trustworthy — as doing so could leave them vulnerable to exploitation.
It is also advisable to download security software programs that provide protection against malicious code and monitor network activity for suspicious activities.
Taking proactive measures like these will help keep identities secure in the digital age.
Stay Informed About Privacy Policies
In order to better protect our digital identities, it is important to stay informed about the privacy policies of websites and online services. Understanding how companies share and store data belonging to their users can help us make more informed decisions about which products and services we choose to use.
Additionally, regularly reviewing the terms of service and privacy policies of each website or service can ensure that our data remains private and secure.
Here are four steps for staying informed about online privacy:
Research the company: Before agreeing to use any product or service, take time to research the company behind it. Look through its website to learn more about who owns it and how they handle user data. Consider whether the company has a good reputation in terms of protecting user information.

Read Terms & Conditions: It may be tedious work but taking time to read through all Terms & Conditions is essential for understanding what will happen with your data once you use a product or service. Make sure you know where your information will be stored or shared with third parties before giving consent.

Check Privacy Policy Updates: Companies often update their privacy policies without alerting users, so keep an eye out for changes every few months by checking back on websites frequently used as well as monitoring email notifications from companies when possible.

Ask Questions: If something in the Terms & Conditions seems unclear or if there is something suspicious in the Privacy Policy, don't hesitate to contact customer support directly with questions until you get satisfactory answers regarding your data security concerns.
Taking proactive measures like these helps us become more aware of how our personal information is being handled by different companies online, allowing us to make better decisions for keeping ourselves safe while using digital tools and services in today's digital age and ensuring our data is protected.
READ ALSO: Best LLC Formation Services and Agencies in the USA
Frequently Asked Questions
How can I make sure no one can access my online accounts?
In today's digital age, protecting your online accounts from unwanted access is paramount. To ensure no one can gain entry to your accounts, there are two essential steps: protecting passwords and secure browsing.
When it comes to passwords, the more complex the better; choose a combination of letters, numbers and symbols that is not easily guessable.
Additionally, make sure to update your passwords regularly and refrain from using the same password for all of your accounts.
When browsing online, prioritize security by enabling two-factor authentication if possible and always use encrypted websites with HTTPS protocol whenever you're entering sensitive information.
Utilizing both these methods will help keep malicious actors out of your personal space.
What is the best way to protect my personal information online?
Protecting personal information online is an increasingly important concern in the digital age.
One of the most effective ways to protect sensitive data is through password management, which involves creating strong and unique passwords for each online account and regularly updating them.
Additionally, it is important to be cautious when engaging in online banking activities. This includes using secure websites with encryption technology and avoiding public Wi-Fi networks while completing financial transactions.
It is also wise to use two-factor authentication whenever possible, as this adds an extra layer of protection to accounts.
How can I detect online scams?
Detecting online scams can be a difficult task, but there are measures that individuals can take to help protect themselves from identity theft and online fraud.
It is important to be aware of phishing emails, which are messages sent by scammers disguised as legitimate companies in order to get personal information such as passwords or credit card numbers.
Additionally, it is essential to avoid clicking on suspicious links or downloading any unknown files as they may contain malicious software.
Lastly, it is recommended that individuals use antivirus and anti-malware software for their computers and mobile devices to keep them safe from viruses and other attacks.
What should I do if I suspect my identity has been stolen?
In the digital age, identity theft is a growing concern. While there are many ways to protect one's online identity, it is still possible that an individual may suspect their identity has been stolen. If this is the case, it is important to take immediate action.
Firstly, an individual should contact any companies or financial institutions they have accounts with and inform them of the suspected theft.
Additionally, they should consider signing up for an identity theft prevention service and be sure to use strong passwords when creating new accounts as part of their ongoing online identity protection efforts.
Lastly, if credit cards were involved in the incident, they should be canceled immediately and replaced with new ones.
Taking these steps can help minimize damage from the incident as well as contribute to better security practices for the future prevention of identity theft.
How can I safely store my sensitive data online?
Storing sensitive data online securely is an important step in protecting one's identity.
Password security is paramount, as weak passwords are easily cracked and can lead to serious security breaches.
Additionally, it is best to store data on secure servers that use the latest encryption techniques and have up-to-date firewalls for extra protection.
Using a combination of strong passwords and secure servers can protect a person's sensitive data from being stolen and misused by malicious actors.
Conclusion
The digital age has ushered in a new era of heightened security risks. It is essential to take steps to protect one's identity online.
By understanding the basics of online security, using strong passwords, and being mindful of online behavior, individuals can ensure they are taking proactive measures to safeguard their privacy and personal information.
Additionally, utilizing two-factor authentication, setting up cloud storage, and being cautious with emails and public Wi-Fi networks can further bolster the barrier against potential cyber criminals.
With vigilance, knowledge, and care taken when navigating the web, individuals can successfully secure themselves in the digital age.